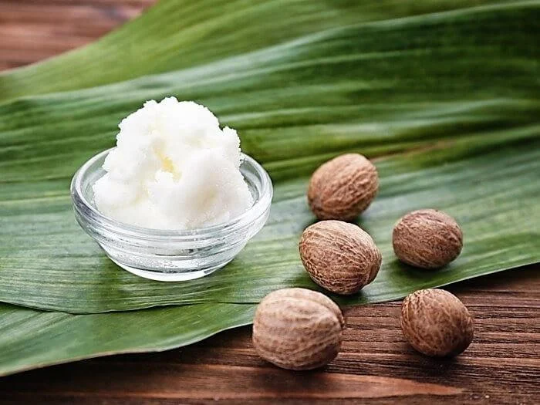 Mango butter is a skincare ingredient derived from the seed of the mango fruit. It is known for its moisturizing, protective, and anti-aging properties that can help improve the health and appearance of skin.
Mango butter contains essential fatty acids that help protect skin's natural moisture barrier while promoting elasticity. Its antioxidant content helps to neutralize free radicals that cause premature signs of aging.
Additionally, mango butter is rich in vitamins A and C which help to brighten the skin and reduce inflammation.